Controller | PICO California
Los Angeles, CA
Full Time
Experienced
PICO California is currently seeking a Controller to join our team. This is a full-time, exempt, permanent position based in California with the option of being remote or hybrid. The salary range for this position is $115,000 - $125,000. This position reports directly to the Chief Operations Officer.
This is an exciting opportunity for anyone who wants to be a part of growing the Finance function of a grassroots organization and our partner organization. Our Controller will be responsible for contributing to the financial strategies of the organization, developing internal control policies, and performing risk management/mitigation activities. This position will report to the Chief Operating Officer. 
About Us: 
PICO California is a multi-racial, multi-faith state network comprising ten local affiliates who organize across 18 countries and represent 500 congregations and nearly 650,000 Californians. Our mission is to catalyze faith-based and spiritually centered people's power in California to create systemic change for the most vulnerable so that all Californians thrive.
Through our member organizations, PICO California unites people of diverse economic, racial, ethnic, and faith backgrounds around a vision of shared prosperity and racial justice. Since 1994, PICO California has been at the forefront of organizing working families to reform our immigration system, improve schools, increase access to health care, end mass incarceration, and improve the quality of life for our families and our communities. 
About the Role:
The Controller will oversee the functions of accounting in the organization, ensuring the organization is supplied with accurate and timely financial information in compliance with best practices.
 More specifically, the Controller will:
Lead day-to-day accounting procedures and manage the audit process.

Complete monthly reconciliations and assist in monthly board materials.

Support with financial analysis and reporting, ensuring the financial reports are running correctly.
Responsibilities include:
Accounting and Reporting
Regularly monitors cash flow, spending, and proper use of funds.

Oversee accounting operations, including day-to-day accounting transactions.

Manages and leads annual financial audit

Document all internal fiscal control policies and procedures.

Collaborates with organizational leadership to facilitate cross-departmental alignment that ensures all financial solutions positively support the organization's operational delivery needs

Ensures proper recording and reporting of all organizational financial transactions, including accounts payable/receivable (revenue recognition and billing), payroll, general accounting, reconciliations, month-end close, and maintaining work papers.
Compliance, Internal Controls, Policies and Procedures
Oversees the financial transactions of the organization, ensuring timely and consistent reporting, proper documentation, and adherence to all funder agreements and other requirements.

Manage 501c4 "The PICO California Action Fund".

Develops policies, procedures, and internal controls to ensure accurate and cost-effective accounting operations

Ensure that all regulations for compliance are met.

Plays a key role in the implementation and management of accounting-related systems used by the organization.

Directs the preparation of the organization's financial information according to GAAP (Generally Accepted Accounting Practices).

Recommends and implements improvements to accounting, operations, internal controls, compliance policies and procedures, support strategy, and best practices.

Stays informed of tax code revisions and advises of any operational adjustments needed to accommodate revisions.

Ensures compliance with all applicable government finance regulations.
Annual Audit Preparation, Management & Report Filings
Coordinates preparation of external audit schedules and services as primary contact with outside auditors and responds to their requests for information quickly and efficiently.

Leads the completion of the organization's annual IRS filings - form 990, etc.
Financial Oversight, Reporting, & Analysis
Produces cash-flow reports and analysis for senior management to develop long-term fiscal strategies.

Assists the COO in the presentation of financial and budget reports to senior executive, board members and other network stakeholders.

Prepares timely, complete, and accurate financial/regulatory reports, forecasts, budgets, variance analyses, and any other financial reports requested by senior management.

Preparing variance analysis and reporting results.

Financial reporting for management and Board decision-making and presentations.

Supports the development and implementation of the organization's annual budget.
About the Ideal Candidate:
While no one person will embody all of the qualities described below, the ideal candidate will possess many of the following professional and personal abilities, attributes, and experiences:
Connects with and believes in PICO California's mission. 

Willingness to fully contribute to PICO California's equity and inclusion practices and a strong commitment to racial and economic justice.

Bachelor's or Advanced Degree in business administration, finance, accounting, or other fields closely related to the job requirements is required; CPA preferred.

Minimum of eight (8) years of increasing accounting experience, with controller and non-profit industry preferred.

Experience with financial accounting systems, such as "Sage Intacct" and "Xero".

Empathetic and engaging individual, who listens well, is responsive, solutions-focused, and results-oriented.

Strong Microsoft Excel skills.

Exceptional communications skills - written, verbal, and interpersonal - and a strong ability to tailor communication style to diverse audiences.

Results-driven, agile change agent with the commitment and confidence to assume a leadership role in an evolving environment.

Unquestionable personal integrity, fairness, and credibility are necessary to gain the trust and commitment of individuals at all levels of the organization.

Demonstrated success at cultivating strong relationships with internal and external stakeholders and creating partnerships at all organizational levels to achieve results.

Enjoy working in a fast-paced environment and can pivot while meeting deadlines and producing high-quality results. 

Must be fully vaccinated against COVID-19 by the start date.
Benefits
Our benefits include:
An innovative and collaborative culture

A remote or hybrid role (Yes it's your choice! You have to be based in California)

100% Paid Employee (plus Family) Only-Health, vision, dental, short-term disability, long-term disability, and life insurance 

Ability to participate in a 401K Plan with 7% employer match

Generous paid time off & parental leave 
TO APPLY
PICO has exclusively retained Impact Search Advisors by Nonprofit HR to assist in the recruitment efforts for its next Controller. For consideration, interested candidates should submit a complete application, resume, and cover letter to Impact Search Advisors by Nonprofit HR . Your cover letter must address your experience and qualifications as aligned with the needs of the organization, as well as your specific interest in PICO. Interested individuals are encouraged to apply immediately. Applications submitted by or before Friday, Sept 08, 2023 will be prioritized.
Please visit: https://picocalifornia.org/ for more information about the organization.
---

Our Commitment to Diversity, Equity, Inclusion & Belonging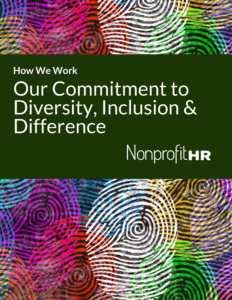 Nonprofit HR is committed to fostering and maintaining a work environment where diversity, equity, and inclusion (DEI) are fully integrated into everything we do for the benefit of our employees and the clients that we serve. To fully realize our goal, we prioritize our understanding of the complexities of DEI within our workforce to inform our approach to talent management. We believe that this guides how we do our work, advise our clients to operationalize DEI and position our content and educational opportunities help strengthen the talent management capacity of the social impact sector.
Continue reading our about our commitment at nonprofithr.com/deinow.
Apply for this position
Required*