Regional Communications Strategist (FIA)
(Multiple states)
Full Time
Mid Level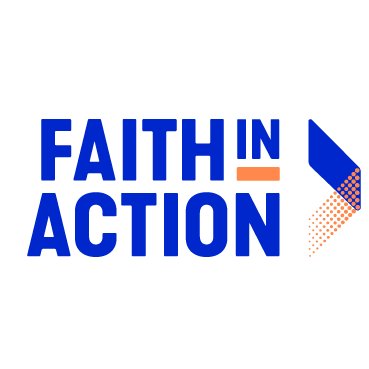 Regional Communications Manager (NE)
Job Description
Faith in Action
Faith in Action (FIA), formerly PICO National Network, is the largest grassroots faith-based community organizing network in the United States. For 40 years FIA has brought people of faith together to advance racial and economic justice. Through a network of 45 faith-based organizations and 1,000 religious congregations, FIA provides vehicles for thousands of volunteer leaders to impact public policy decisions that directly shape their lives.
FIA organizations have successfully changed public policies at the local, state and federal level that have helped families obtain affordable health coverage for themselves and their children, provide their children with a better education, protect their homes from foreclosure and secure good jobs. Through an innovative campaign infrastructure that ties together grassroots people-led organizing in more than 200 cities and towns and 27 states with large-scale efforts to change federal policy, FIA is currently leading campaigns to help with citizenship for 11 million aspiring Americans, end mass-incarceration and ensure no one is excluded from the benefits of health reform.
Position Overview
As FIA's Northeast/Mid Atlantic Strategist, you will develop and promote high-quality strategic communications guidance with a focus on earned media to the Faith in Action federations in this region (MA, VT, NH, NJ, NY, PA).
The communications strategist will report to the managing director of communications, and work closely with the digital director to drive messaging and strategy for FIA's city and state-based federations located in the Northeast and Mid Atlantic region. All communications strategy led by strategist will be in collaboration with the larger national staff team to align its narrative, vit's immigrant justice program, LA RED, its voting program, RISE + VOTE, political work and Faith Leadership Strategy team.
Responsibilities
Lead communications efforts in support of state and national policy campaigns
●Regularly consult with their Regional Lead, federation directors and lead organizers in the Midatlantic and Northeast regions in the Faith in Action network to develop clear messaging documents as well as plans to reach target audiences and to integrate network-wide messaging and branding into each federation's local work and ties to national efforts.
●Drive media outreach and press coverage for campaign events and activities in partnership with lead organizers with the support of managing director of communications, the full communications team and external communications firm
●Work closely with FIA's Digital Director and lead organizers to ensure effective online organizing messaging, strategies and tactics in support of campaign goals. Including regular reports on leader's stories, events, and digital opportunities in the assigned region
INTERNAL COMMUNICATIONS: Strengthen internal communications within each federation, across the region, and with the National Network (with staff, volunteer leaders, clergy and national comms)
●Create systems that promote the sharing of relevant information, victories, best practices and other ideas across their region and with the full FIA network
●Engage FIA clergy and leaders providing timely and useful information and ideas to support their organizing and congregational development efforts.
●Develop high-quality communications collateral
BRAND: Help shape the brand and messaging for each regional federation and
●Build strong and consistent messaging across all our work that explains who each federation in their region is and their relationship to the Faith in Action network.
●Align FIA affiliates around common messaging and communications strategy, including owning a network style guide and integrated branding
●Identify new marketing opportunities and develop materials as appropriate to position FIA and faith-based community organizing as vital to Latino communities and social justice.
FEDERATION SUPPORT: Serve as a strategic resource/support to federations
●Provide technical communications assistance to federations such as email development and distribution for digital campaigns, social media support, etc.
●Provide communications best practices to federation leaders and organizers (in partnership with senior staff)
●Advise federation on event planning to help make them as 'newsworthy' as possible
●Advise on social media content and add capacity to effectively manage federation social media platforms when needed
●Consult federations on how to develop high-quality communications capacity
●Regularly attend and participate in the network-wide communications cohort calls and training sessions
Qualifications:
You are a great fit for this role if you have the following skills and/or prior experience:
●Leading successful communications efforts for a campaign or a nonprofit, advocacy or religious organization,
●Developing and implementing strategic communications plans for organizers, especially those working in Black and Brown communities
●Managing multiple projects concurrently, prioritizing work effectively and delivering on deadlines
●Pitching local media and national media as needed
● Building and/or have strong relationships with local and national media
●Writing great copy under tight deadlines
●Teaching communications skills to others and contributing to the knowledge and skill set of the broader FIA network
●Connecting with people of diverse perspectives
●Working in support of social justice, community organizing and people-led social change efforts
●Working enthusiastically and collaboratively with others
●Utilize media monitoring and catalytic tools such at Meltwater, Cision and TVEyes
Pending COVID-19, this position may require travel in the future and occasional evening and weekend hours. Spanish and Haitian Creole speaking communicators are encouraged to apply.
---

Our Commitment to Diversity, Equity, Inclusion & Belonging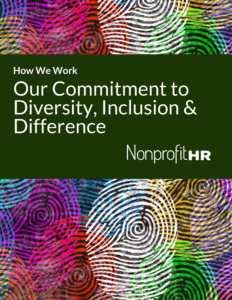 Nonprofit HR is committed to fostering and maintaining a work environment where diversity, equity, and inclusion (DEI) are fully integrated into everything we do for the benefit of our employees and the clients that we serve. To fully realize our goal, we prioritize our understanding of the complexities of DEI within our workforce to inform our approach to talent management. We believe that this guides how we do our work, advise our clients to operationalize DEI and position our content and educational opportunities help strengthen the talent management capacity of the social impact sector.
Continue reading our about our commitment at nonprofithr.com/deinow.
Apply for this position
Required*