Community Access- Director of Housing
New York, NY
Full Time
Senior Manager/Supervisor
ABOUT COMMUNITY ACCESS
The mission of Community Access is to expand opportunities for people living with mental health concerns to recover from trauma and discrimination through affordable housing, training, advocacy, and healing-focused services. We are built upon the simple truth that people are experts in their own lives. For decades, we've led the charge for housing and resources for the most vulnerable people in our community. Our story began in 1974 when our founders purchased two small Lower East Side buildings to support families and ex-mental health patients, laying the foundation for what is now known as supportive housing. Now almost fifty years later, Community Access owns and operates 20 beautiful housing programs throughout New York City — provides homes to over 1,500 individuals and families, serves over 3,000 people annually, and employs close to 400 dedicated team members. Over time, our programs have expanded beyond housing to provide other healing focused services to meet the needs of New Yorker's living with mental health concerns. Our ground-breaking employment and training program - the Howie The Harp Advocacy Center - established in 1995 - has been recognized internationally and replicated in The Netherlands. Our commitment to meeting people where they are and taking our lead from participants in guiding service delivery sets us apart. We look forward to continuing our work of system transformation, highlighting the necessity and value of truly person-centered services.
Learn more about our history, our values, and our impact.
ABOUT THE OPPORTUNITY
This is an exciting opportunity to join an organization committed to human rights and upholding the dignity of each of us. For more than 45 years Community Access has fought the good fight to ensure that New York City's public mental health and supportive housing services center the voices of the people we serve. We are an organization dedicated to learning – from our successes and our mistakes. We foster environments where creative individuals have the agency to innovate and broadly contribute to the organization's success. This role presents a unique opportunity to work across the organization to strengthen our infrastructure, increase agency wide collaboration, and implement effective change management strategies.
Our growth in the last five years includes a robust supportive and affordable housing pipeline - completing two projects in the last two years. With an additional five projects in the pipeline, we are set to exceed our goal of doubling our housing capacity by 2023. We continue to expand our reach with mental health services outside the context of housing, with annual revenue increasing by more than 50% in the last five years reaching $40 million in Fiscal Year 2022.
The Director of Housing will be an important factor in our ongoing journey to become an explicitly anti-racist organization, working with other leaders to further develop elements of an inclusive and equitable culture and contribute to implementation efforts. The statement below provides additional context regarding our efforts.
Centering Racial Equity In Our Work
ABOUT THE ROLE & POSITION
Based on the needs of our growing organization, Community Access seeks two Directors of Housing (DH). Reporting to the Chief Program Officer, the Director of Housing will be a critical member of the Leadership Team, responsible for providing strategic leadership, creating, and establishing long-range goals, strategies, plans and policies. In collaborating with the Development, Finance, Property Management, Senior Management, the DH will play a key role in optimizing Community Access' housing operations and practices, including participant engagement, and working collaboratively to execute strategies, compliance requirements, and initiatives across the organization.
In addition to the day-to-day responsibilities of the role, the DH will partner with the Senior Management Team (SMT) to execute the strategic plan, provide thought leadership, further develop an inclusive culture, and increase and improve communication and cooperation within the organization. The DH is an empathetic leader and an adept relationship builder who can execute thoughtful and ambitious growth strategies while ensuring housing program excellence. The DH will have exceptional interpersonal and people management skills, with the ability to develop and lead division-wide strategic plan execution and new project development efforts. The DH practices continuous quality improvement, oversees and provides housing program evaluations, and optimizes housing program initiatives with an emphasis on harm reduction. Whether executing strategic or tactical duties, the DH consistently embodies, models, and upholds our core principles of respectful communication, professionalism, flexibility, responsiveness, and strategic leadership.
In addition to comprehensive benefits offerings, generous leave and flexibility, Community Access targets annual salaries for these roles to be up to $130,000. The DH positions are hybrid positions and will require some on-site work at Community Access housing locations and the office located in New York, NY.
ABOUT THE IDEAL CANDIDATE
The ideal candidate has seven years of experience in mental health with housing experience, a minimum of five years of administrative and supervisory experience, a master's degree in a related field, and knowledge of mental health practices related to affordable housing. We seek a senior leader who thrives as an expert collaborator, can solve complex challenges with clear judgement while supporting cross-functional internal and external teams with a positive and optimistic style, and who values proactive high-level execution. The ideal candidate is a strong communicator who appreciates the skill of listening for understanding and leading with empathy. A background in community development, social services, property management with a focus on mental health would signal close alignment with the role and our mission. This candidate will exhibit an understanding, appreciation, and commitment to the philosophy and mission of Community Access and thus exhibit a patient, thoughtful, and engaging approach to program development, articulating program objectives, achieving organization goals, and building consensus and collaboration while bridging cross-functional teams.
HOW TO APPLY
Community Access has exclusively retained Impact Search Advisors by Nonprofit HR to assist in the recruitment efforts for our next Director of Housing. For consideration, all interested candidates should submit a completed application, cover letter and resume. Your cover letter should address your interest, experience and the qualifications being sought. Interested individuals are encouraged to apply immediately.
Visit Community Access for more information about our organization. Please follow the instructions above to submit your application. To obtain further details or inquire about this opportunity, contact Cassie Bacon, Search Consultant at Impact Search Advisors by Nonprofit HR.
---

Our Commitment to Diversity, Equity, Inclusion & Belonging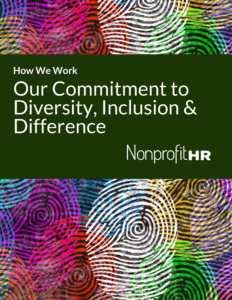 Nonprofit HR is committed to fostering and maintaining a work environment where diversity, equity, and inclusion (DEI) are fully integrated into everything we do for the benefit of our employees and the clients that we serve. To fully realize our goal, we prioritize our understanding of the complexities of DEI within our workforce to inform our approach to talent management. We believe that this guides how we do our work, advise our clients to operationalize DEI and position our content and educational opportunities help strengthen the talent management capacity of the social impact sector.
Continue reading our about our commitment at nonprofithr.com/deinow.
Read More
Apply for this position
Required*