Executive Director (Brain Injury Services)

EXECUTIVE DIRECTOR
About the Organization:
Brain Injury Services (BIS) is a nonprofit leader in developing community-based services for children, adults, and veterans who have experienced a brain injury. BIS has served residents of Northern Virginia, Fredericksburg, and the surrounding counties since 1989.
The BIS mission is clear: to empower the children, adults, veterans, and families who have been impacted by brain injury. BIS envisions a community where every person touched by brain injury pursues their vision of a fulfilling life.
Brain Injury Services efforts center on the core values of health equity, social justice, and inclusion, with the families and communities we serve.
About the Opportunity:
Brain Injury Services is seeking an exceptional leader with recent experience in organizational change management for the position of Executive Director. This person will also have an undeniable passion for brain injury or adjacent services.  Reporting to the Board of Directors, the Executive Director will have overall responsibility for the administrative and programmatic operations of the organization. They will work closely with the Board to shape the strategic direction of Brain Injury Services while ensuring effective program delivery and fostering partnerships to advance our mission.
The Executive Director will provide strategic leadership, overseeing the assessment, development, implementation, evaluation, and improvement of our services. They will maintain robust relationships with state and local agencies, legislators, and stakeholders to garner support for Brain Injury Services' mission. Partnering with the Senior Leadership Team will be essential in enhancing service provision, client satisfaction, and developing "promising practices" in the field. Equally important, the next leader will be committed to maintaining harmonious and cohesive relationships with a knowledgeable and seasoned internal team. This leader will partner with staff to collaborate and envision the many ways to deepen the work that BIS does for the community.
Additionally, the Executive Director will play a crucial role in fundraising and development efforts. The ideal candidate will also have proven experience with budget management of $1M or more to include managing development dollars that come through state funding, grants, and private donors.  They will be responsible for managing a budget of approximately $1M or more and will oversee grant proposal development, manage grant funds, and cultivate relationships with donors and stakeholders. The Executive Director will ensure the long-term sustainability of the organization by diversifying funding sources and fostering long-term donor relationships.  Our next Executive Director will have proven experience impacting an organization's bottom line.
About the Ideal Candidate:
The ideal candidate for the role of Executive Director will be a positive and visionary leader with a track record of achieving ambitious goals.  BIS aims to deepen the range and familiarity of the brand and services and the next ED will be critical in ensuring the reputation and branding of the organization is viewed as a leader in this space. They will possess strong organizational, decision-making, and strategic planning skills. A collaborative and inclusive leadership style, along with a commitment to staff development and mentorship, will be essential to create a culture of inclusion, learning, and shared leadership within the organization.
The ideal candidate will possess an authentic passion for BIS' mission and should be effortlessly aligned with the organization's core values. They will have a deep understanding of the unique challenges and aspects of working with adults and children who have experienced a brain injury and how BIS services help them achieve their goals. They will have exceptional interpersonal and communication skills, enabling them to engage and inspire a wide range of stakeholders as well as the ability to work with diverse groups of people and organizations and have an ability to generate and be open to innovative ideas, strategies, and tactics.
The Executive Director should have extensive knowledge of policy and legislation, knowledge of applicable regulations and policies in the sector is crucial. They should also have deep programmatic experience as well as experience in grant preparation, monitoring, and a proven history in fundraising.
How to Apply:
Impact Search Advisors by Nonprofit HR is managing the search process on behalf Brain Injury Services. Please submit a cover letter and your resume to https://nonprofithr.applytojob.com/apply/Q4QqlkqKqP/Executive-Director-Brain-Injury-Services . Inquiries regarding the search process should be directed to Jami Armstrong, Senior Consultant, Nonprofit HR.
Note: Only shortlisted candidates will be contacted for an interview.
---

Our Commitment to Diversity, Equity, Inclusion & Belonging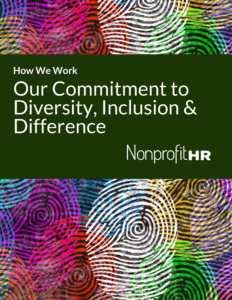 Nonprofit HR is committed to fostering and maintaining a work environment where diversity, equity, and inclusion (DEI) are fully integrated into everything we do for the benefit of our employees and the clients that we serve. To fully realize our goal, we prioritize our understanding of the complexities of DEI within our workforce to inform our approach to talent management. We believe that this guides how we do our work, advise our clients to operationalize DEI and position our content and educational opportunities help strengthen the talent management capacity of the social impact sector.
Continue reading our about our commitment at nonprofithr.com/deinow.
Apply for this position
Required*