Arkansas ACLU Development Director
Little Rock, AR
Full Time
Senior Manager/Supervisor
ARKANSAS ACLU DEVELOPMENT DIRECTOR
About ACLU Arkansas:
The ACLU of Arkansas (ACLU-AR) is a nonprofit, nonpartisan organization which uses legal, legislative, and public education methods to protect and promote a broad range of constitutional issues including, free speech, racial justice, voting rights, privacy, religious liberty, reproductive rights, LGBTQ equality, and more. The ACLU-AR is an affiliate of the national ACLU, the leading defender of civil liberties guaranteed by our nation's Bill of Rights.
Position:
The ACLU of Arkansas is part of the Southern Collective, a collaborative project of the national office and the ACLU affiliate offices of Alabama, Arkansas, Florida, Georgia, Kentucky, Louisiana, Mississippi, North Carolina, South Carolina, Tennessee, Virginia, and West Virginia in place since 2020. The Southern Collective is unprecedented cross-affiliate collaboration and support as well as a much-needed investment in the people and region where vulnerable communities are most affected by local and national regressive policies: the South.
The Southern Collective is rooted in the ACLU's Systemic Equality agenda — an initiative designed to center equity and attack our country's legacy of systemic racism by addressing the imbalance of political power, challenging policies that ravage Black communities, and furthering efforts to advance our racial justice work. Our affiliate, in conjunction with ACLU national and other Southern affiliates are engaged in a campaign to sustain this incredible work.
Using this campaign as a framework, this senior management position reports to the Executive Director and will provide leadership and direction to plan and execute the affiliate's major gifts program by creating and implementing strategies to dramatically increase resources and strengthen the organization's relationships with supporters.
This position will work to ensure that the ACLU of Arkansas meets its growing fundraising goals by increasing philanthropic donations to support the ACLU of Arkansas's efforts to defend and expand civil rights and civil liberties while managing a robust portfolio of donors and prospects. This individual will be capable of deepening authentic relations, collecting and analyzing data, and be comfortable directly interacting with donors. This senior level position reports to the Executive Director and will provide leadership and direction to plan and execute the affiliate's development program by creating and implementing strategies to strengthen the organization's relationships with supporters.
Top Reasons to Work at ACLU Arkansas:
Medical Insurance Coverage for employee and family, 100% employer paid premiums.

401K – Up to 5.5% employer match (based on employee contribution rate)

Dental and Vision Insurance coverage for employee and family, 100% employer paid employer premiums.

Life Insurance, 100% employer paid premiums.

Short Term and Long-Term Disability Insurance, 100% employer paid premiums

Top notch, dedicated, racially diverse team.

Belonging to a team to protect and advance civil liberties in Arkansas
Work Hours:
Exempt, Part time or Full Time. Minimum 20 hours per week.
Key Job Duties:
Expand and manage a portfolio of approximately 75-100 donors and prospects through personalized engagement.

Support and assist the Executive Director with their portfolio.

Create individual goals for each donor in the portfolio based on the donor's history of giving and the organization's knowledge of their potential and interests.

Directly and independently solicit major gifts.

Partner with staff and Board members on donor engagement and stewardship opportunities.

In collaboration with the Executive Director and ACLU national development team, establish long-term fundraising plans, set objectives, and track progress towards achieving goals.

Lead and work in partnership with Executive Director, Board of Directors, staff and volunteers to encourage a culture of philanthropy and accomplish ACLU of Arkansas fundraising objectives.
Key Attributes of a Winning Candidate:
Socially Aware:

Commitment to civil liberties and valuing all people.

Excellent Communicator

: Communicate effectively (written and verbal) with all levels throughout the organization and the public. Confidentiality is key.

Technical Familiarity:

Understanding in computer-based applications email, and standard applications such as Microsoft Office, Excel, and Adobe.

Active Teamwork

: Promote a personal and organizational commitment to diversity, equity, belonging, and inclusion in all interactions with donors, supporters, staff members, and the public.
Requirements:
Education:

Bac

h

e

l

o

r'

s

d

e

g

r

e

e

an

d

/

o

r

e

q

u

i

va

l

e

n

t

c

o

m

b

i

na

t

i

o

n

o

f

e

d

uca

ti

o

n

an

d

e

xp

e

ri

e

nce preferred

.

Experience:

At least three years demonstrated experience in nonprofit fundraising with emphasis on individual major gifts and/or developing and managing complex relationships with portfolio of customers/clients.
Salary Range: Full Time equivalent of $70,000 per annum commensurate with experience.
Step up to your potential to change the world. Write your story and apply today!
Application Process:
To Apply: Please use the following link to submit applications of interest
Arkansas ACLU Development Director - Nonprofit HR - Career Page (applytojob.com)
COMMITMENT TO DIVERSITY, EQUITY, AND INCLUSION
The ACLU of Arkansas is an equal opportunity employer. We value a diverse work force and an inclusive and equitable office culture of belonging. We strongly encourage applications from all qualified individuals without regard to race, color, gender, gender identity or expression, sexual orientation, age, national origin, marital status, citizenship, disability, veteran status, or prior involvement in the criminal legal system.
EOE
---

Our Commitment to Diversity, Equity, Inclusion & Belonging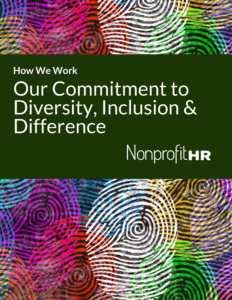 Nonprofit HR is committed to fostering and maintaining a work environment where diversity, equity, and inclusion (DEI) are fully integrated into everything we do for the benefit of our employees and the clients that we serve. To fully realize our goal, we prioritize our understanding of the complexities of DEI within our workforce to inform our approach to talent management. We believe that this guides how we do our work, advise our clients to operationalize DEI and position our content and educational opportunities help strengthen the talent management capacity of the social impact sector.
Continue reading our about our commitment at nonprofithr.com/deinow.
Apply for this position
Required*