Assistant Teacher (Bright Futures PA)
Harrisburg, PA
Full Time
Entry Level
Position Description:
The Assistant Teacher works closely with the Lead Teacher to implement and supervise the curriculum and daily program activities for the assigned classroom. This individual provides age-appropriate instruction to the children in his/her care and ensures their safety and well-being. The Assistant Teacher works in a classroom with a Lead Teacher, other staff members, and up to 20 children.
Purpose:
Assist the Lead Teacher in implementing developmentally appropriate activities for the children.

Promote the education, health, and nutrition of the children.

Attend to the children's safety and welfare.
Duties and Responsibilities:
Uphold the vision, mission, professionalism, and philosophies of Bright Futures Learning Centers

Lead by example with passion, enthusiasm, and thoughtful leadership practices

Assist in establishing a warm, welcoming, safe, nurturing classroom environment.

Guide children's behavior in positive, effective ways

Encourage experimentation, exploration, problem solving, socialization, cooperation, and choice-making.

Supervise and monitor children, responding appropriately to crisis or emergency situations.

Follow a consistent schedule.

Communicate with families, including mail, sign-off to authorized adults, cell phones, etc.

Assist in maintaining accurate records.

Other duties as requested by the Program Coordinator or Lead Teacher
Requirements: 
Associates degree preferably in Early Childhood Education

PA Teaching Certificate in Early Childhood Education as required by the PA Pre-K counts program and DPW. N-3 or PK-4 Certification (this can also be acquired after hire)

Ability to lift 50lbs.

Ability to actively participate in activities related to the age of the group.

Commitment to developing and caring for young minds.

Willingness to participate in continuing professional development.

Clearances needed within 14 days of hire.

Clear child abuse/police/drug screening

Clear physical (every year) and clear TB screening

Confirmation of certifications and/or degree
Benefits:
Medical insurance, with more than 85% of medical premiums covered by Bright Futures

Paid sick and vacation time.

401K plan and a pension program

A generous sign-on bonus

Relocation assistance to the vibrant Harrisburg, PA area
Salary:
$37,000 - $42,000 based on experience in the field.
How to Apply
Inquiries regarding The Assistant Teacher position should be directed to Stephanie Zavislan, Consultant and Mimi Asfaw,  Team Leader & Senior Consultant at Nonprofit HR. Please submit your application and cover letter outlining your interest and qualifications specific to the role, and your resume to: https://nonprofithr.applytojob.com/apply/yr7HcVay8r/Assistant-Teacher-Bright-Futures-Learning-Centers-Inc
---

Our Commitment to Diversity, Equity, Inclusion & Belonging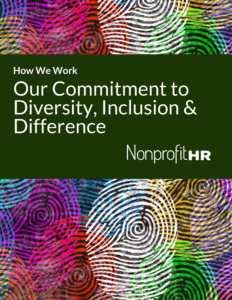 Nonprofit HR is committed to fostering and maintaining a work environment where diversity, equity, and inclusion (DEI) are fully integrated into everything we do for the benefit of our employees and the clients that we serve. To fully realize our goal, we prioritize our understanding of the complexities of DEI within our workforce to inform our approach to talent management. We believe that this guides how we do our work, advise our clients to operationalize DEI and position our content and educational opportunities help strengthen the talent management capacity of the social impact sector.
Continue reading our about our commitment at nonprofithr.com/deinow.
Apply for this position
Required*